How to integrate lead generation form (SEO Widget) into your website?
Before integrating the SEO Lead Generation tool, log in to SEO Audit Software Dashboard and create a widget.
STEP 1: If you create the widget first time click "Save Widget & Get Code" Button. If you are editing existing widget click "Update & Close" Button. Then you can find Widget List.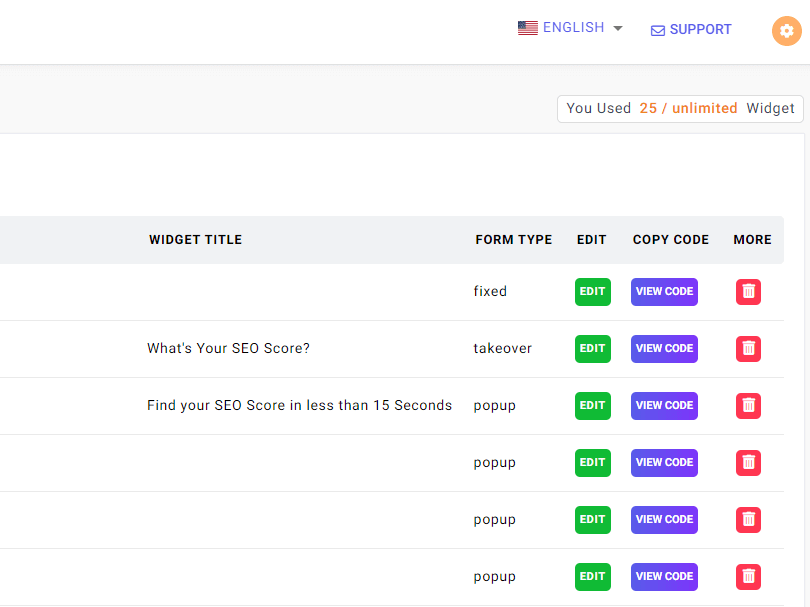 STEP 2: From the widget list section click "VIEW CODE" Button. Then you can see the code as below in the Step 1 & Step 2 Section. And you can simply click the copy button to paste into your website.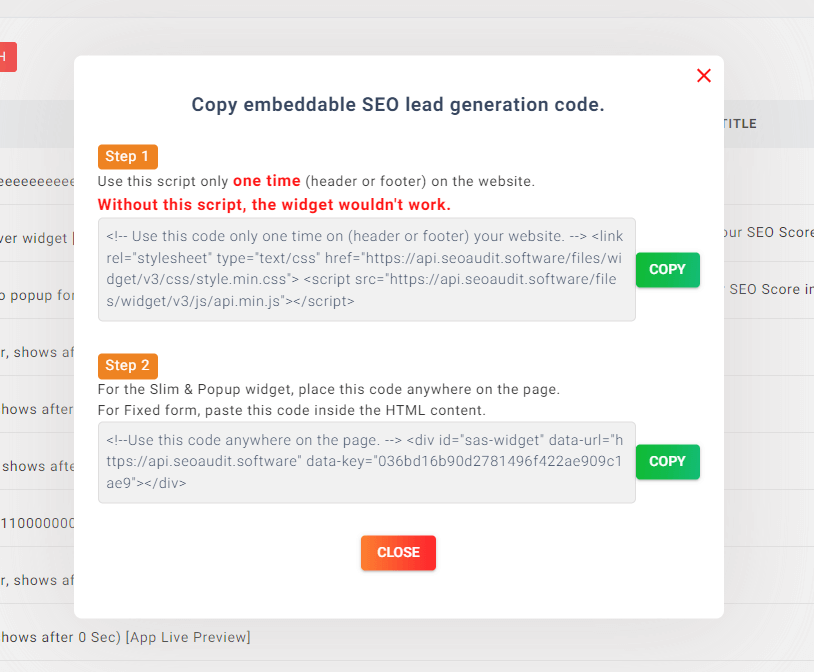 STEP 3:
Add Step 1 code only one time before closing the head tag.
If the Form Type is Fixed, apply step 2 to display the widget form anywhere on the website.
If the Form Type is POPUP or TAKEOVER, apply step 2 anywhere on the website
STEP 4 (Optional):
After adding the widget code to your website, if you change anything from SEO Software Dashboard widget settings, you will see the change in your website by pressing CTRL+F5
If you want to add multiple widget form into your website or in the same page just add Step 2 code.
Remember: Step 1 code require only one time.