How to create report in any language by the SEO Audit Widget?
Using SEO Audit Widget you can generate report in any available language & Setup your default language for the report.
Steps to setup default language for the report by the widget:
1. Login to your SEO Audit Software Dashboard
2. Click My Profile from the Manage Account Section
3. Select your language, by default it's English
4. Click SAVE Button
Now if anyone run an audit using SEO Lead Generation Widget, they can see the report in selected languages.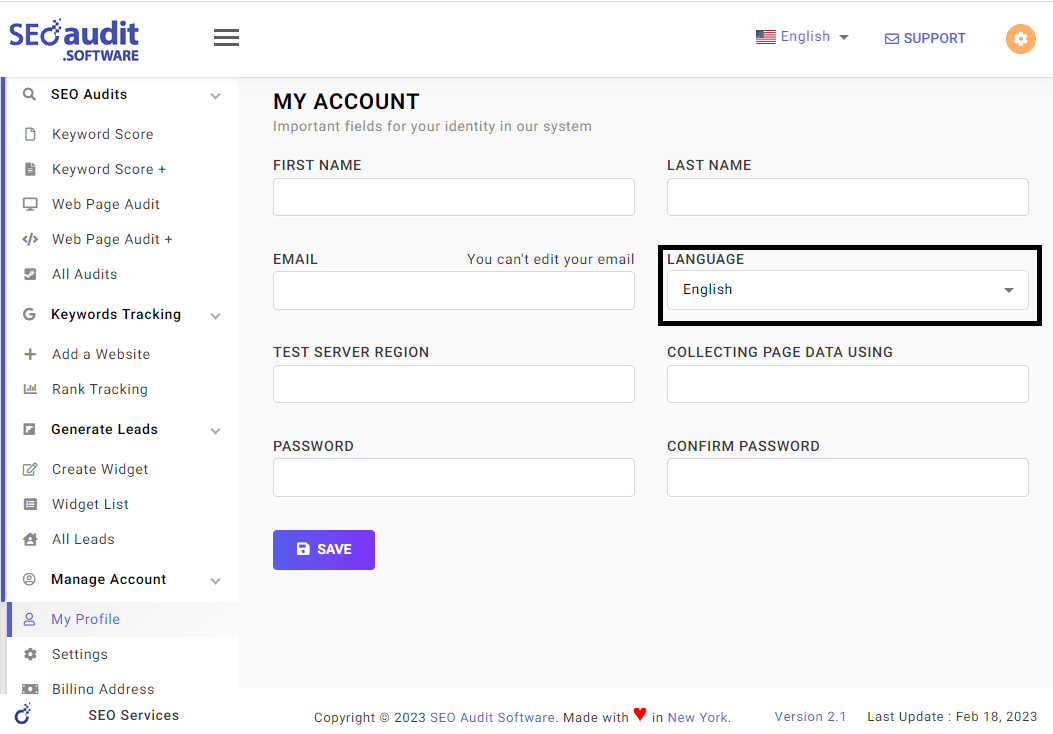 Note: We generate lot's of data during the running audit from the widget and some data comes directly from Google lighthouse that are not translable.