How to configure white label notification email
Once you successfully verified your SMTP, you need to change the brand of your notification email with your company logo and information.
To do that:
You need basic HTML knowledge, Company Logo, Branded Color code, and an address.
Step 1: Configure your SMTP>
Step 2: Edit your notification email template.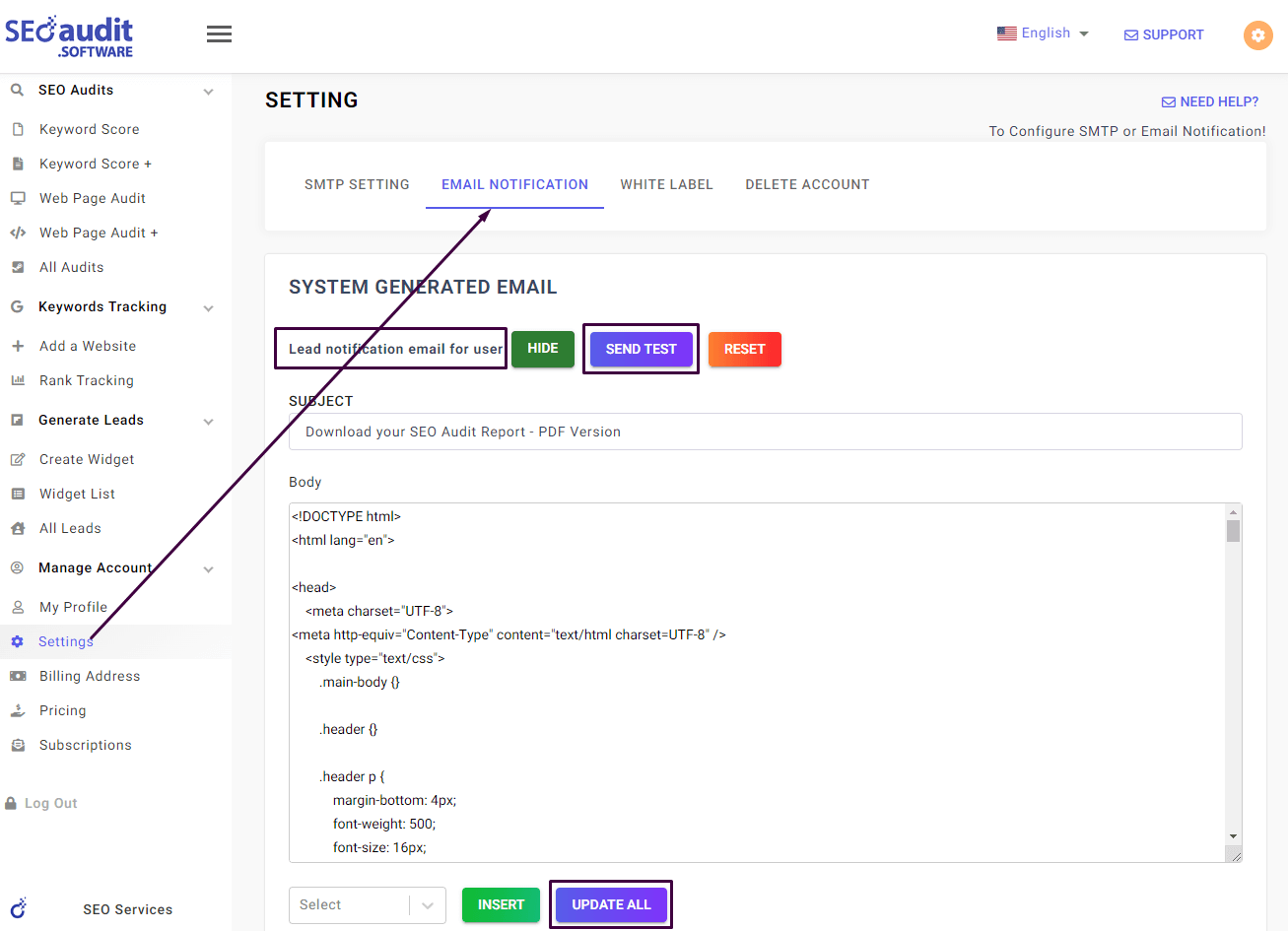 During creating the lead generation form, if you enable email notification features, the user will receive this email from your email address to the user input email address.
What you can configure here
Change complete email design and layout or use existing design and layout.
Use your company name and logo and other detailed information.
Send a test email and check over and over until you are satisfied.
Remember you are not using our software mail server, after configuring your SMTP, you are using your mail server. So if there is a delay to receive the test email, contact with user hosting/email service provider.